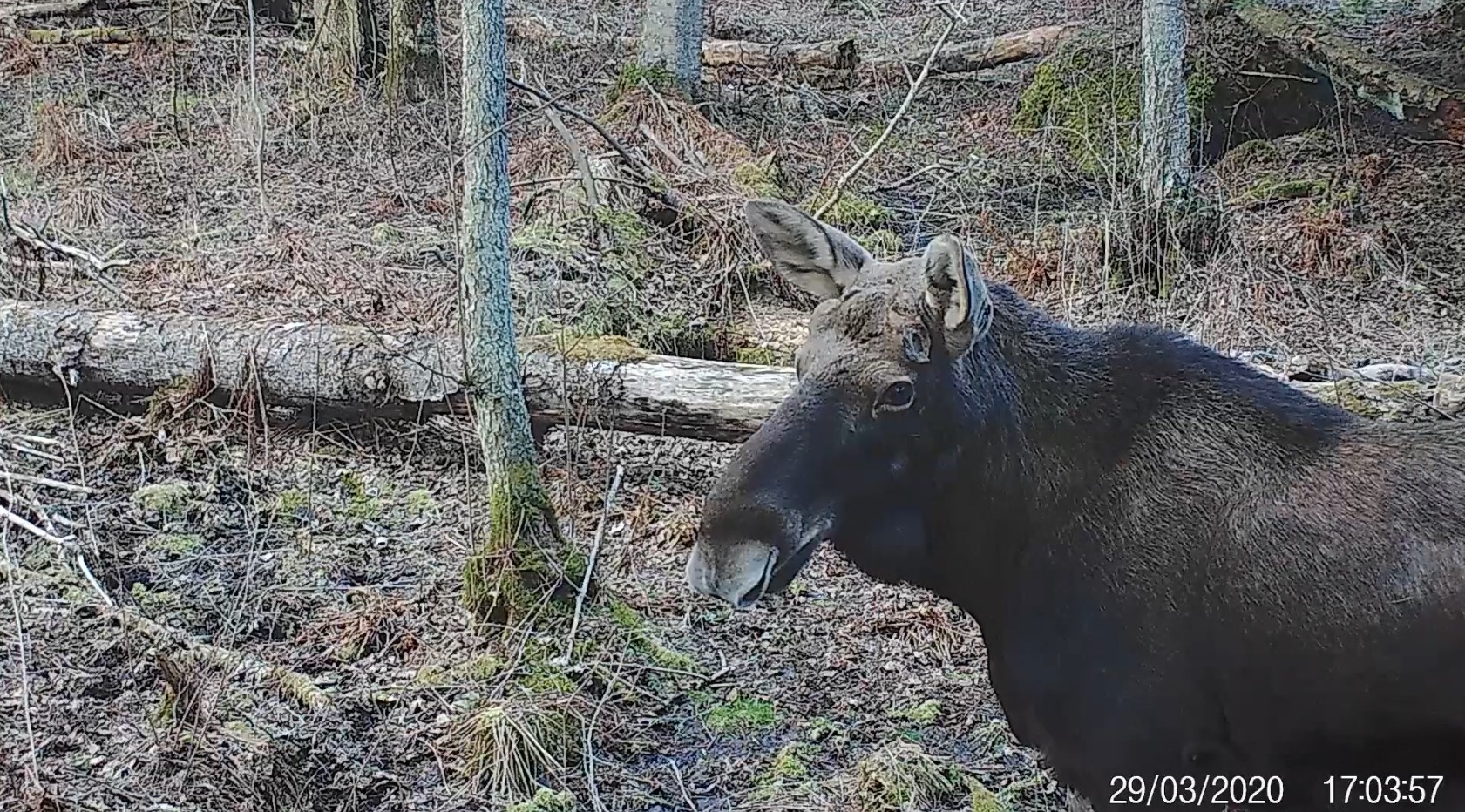 I got a nice european elk surprice on my trail camera. I'm usually go to trail cameras once a month for mainteinance. When the camera registers the movement, it send s me 2 low-res images, never the videos. So its always bit of surprize what i get from there. This time i got spontaneos laugh when opening the first 10-sec video when adult elk fills about quater of frame and stares at you. It was probaly 2 m away and the camera is about 2,8 m from the ground. So you can imagine the size of the animal. I also loved that the common cranes are calling same time, I know they are roughly 50 -70 meters away and tenous european aspen forest amplifies this call very nicely. It's a male, note the antler bases on the forehead.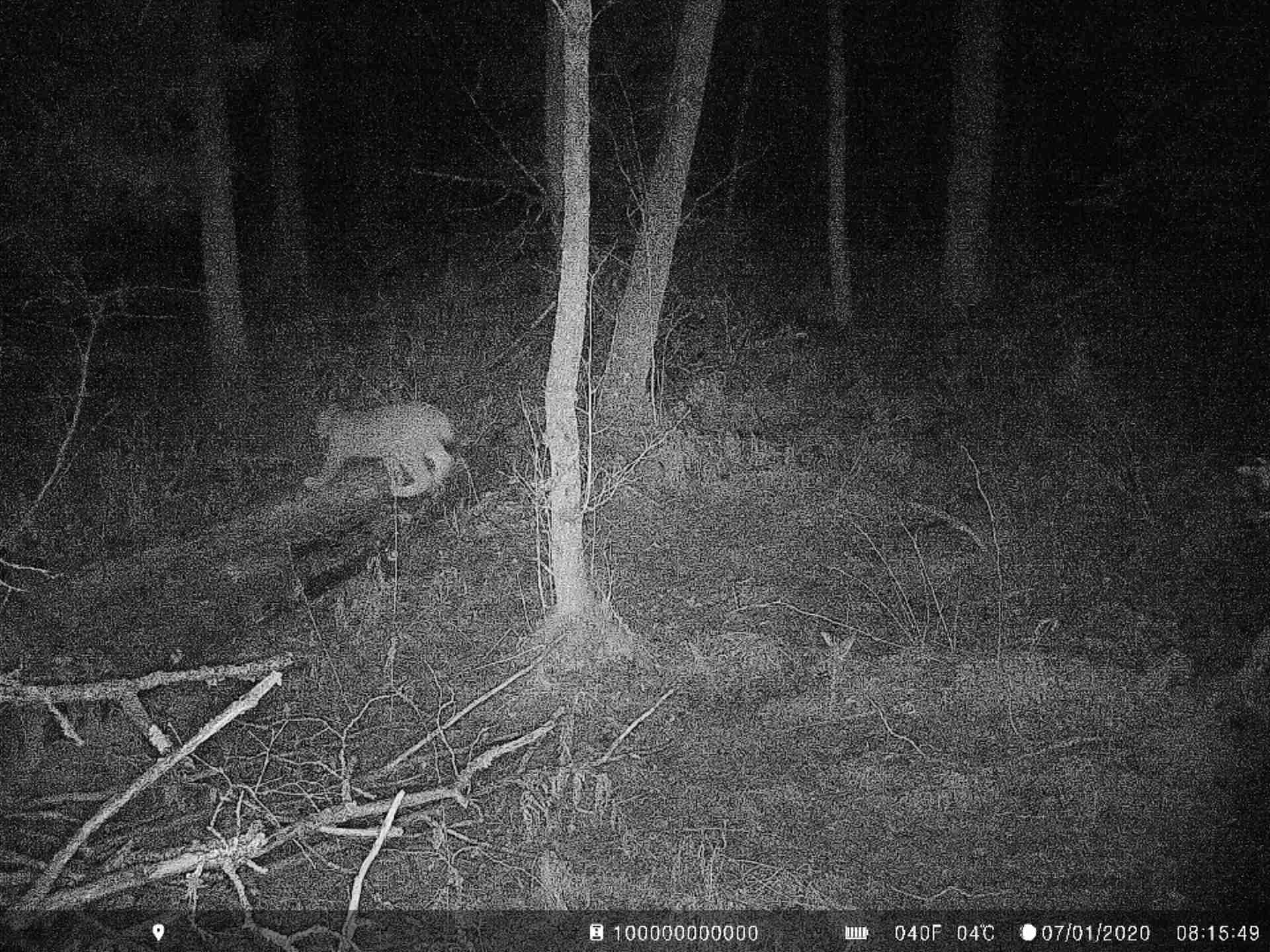 So I made myself a Christmas present and updated my trail cameras to 4G ones to get finally live information about observations. It took some time and finally last Sunday being semi-illish I managed to set them up at two spots in the forest. The first spot has been success for elks already for couple of years. So on Sunday there were lot of fresh moose footprints and droppings, so it was just matter of some climbing and testing. But the first visitor for that camera was lynx. Although I spend bit more time in the forest than avarage hobby photographer, I have not had any luck so far to get even miserable photo. I have had couple of lynx observations every year, but those have been short and unexpected. So it's my lucky day then, even i didn't press the shutter button i'm still happy to see that image.…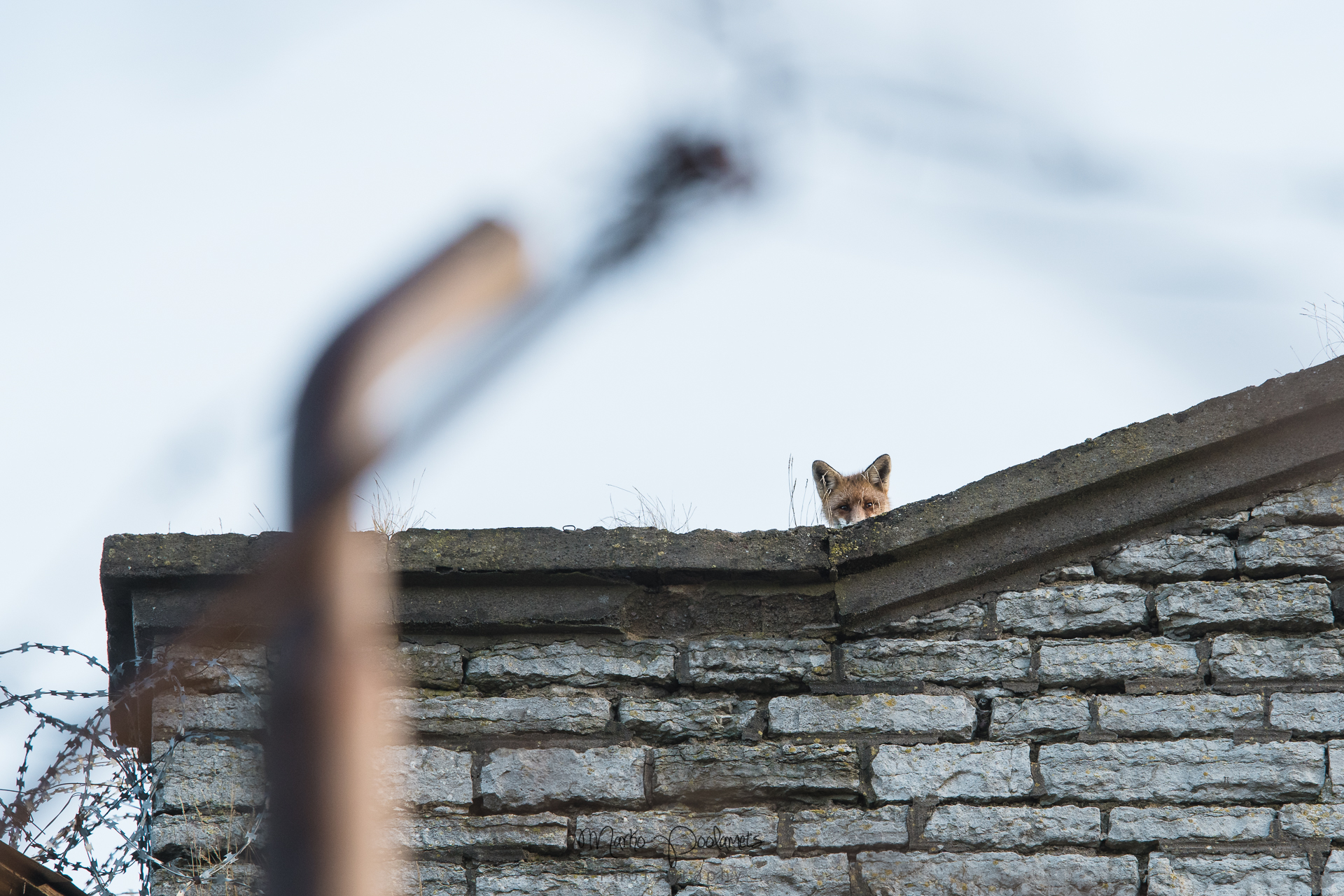 Last Friday went to photo assignement to the Museum of Coomunist crimes at Patarei prison in center of Tallinn and found a fox on the roof. It's a 3 floor limestone building. Semi-abandoned, museum is just part of the building. Clearly it found a opening to enter the building and then found it's way to the roof through roof windows. Foxes has become fairly common animals in Tallinn as we have lot of green areas and some forest areas around Tallinn have vanished and replased by private housing areas. But the fox was enjoying morning sun and was not disturbed by the gulls and crows that felt dangered by it's presents. If you want to do some wildlife photography while visiting Tallinn, then we can meet for nature phtography day tour (foloow THIS link for details).
3/3